About the UMaine Arts Initiative
The University of Maine Arts Initiative is a collaborative of faculty, administrators, staff, and students committed to the principle that the arts play an integral role in public research institutions. We seek to increase resources and support for the arts in order to reinforce their significance and enhance their visibility on campus and beyond. Through innovative and interdisciplinary collaborations we seek to build a diverse, inclusive, sustainable, and equitable community of art researchers, practitioners, supporters, and promoters.
Our steering committee is made up of representatives from the visual, literary, and performing arts and University of Maine's museums, galleries, and performing arts venues.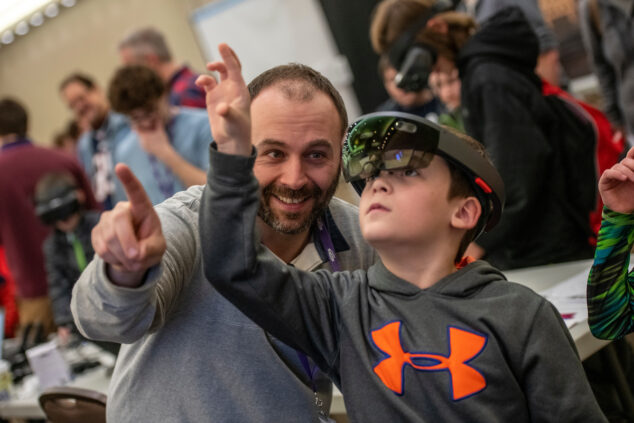 Goals

To communicate that the arts and arts research are central to the mission of the University of Maine.
To promote the many ways that the arts at the University of Maine can serve, enrich, and empower the people of the State of Maine.
To fund innovative and collaborative arts programming and research initiatives.
To provide students with hands-on experience in art-making, a deeper understanding of arts research, and opportunities to learn from exhibitions, performances, programs, and events.
To promote and enhance a diverse, inclusive, and equitable arts community.
To create collaborations across multiple departments and units to address the grand social and ecological challenges facing our world.
To identify resources to support the UMAI mission.